TALES FROM THE TWILIGHT WORLD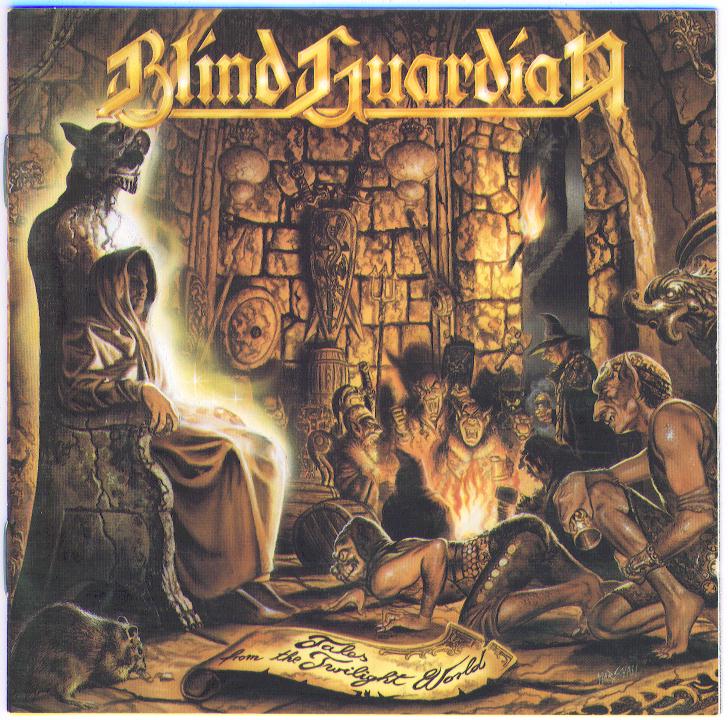 This is definitely one of the best blind album. There are no bad songs on this one, just good, better and there's even a BEST !!!
Lost in a Twilight hall is one of the best songs ever written. And the fact that Gamma Ray's
Kai Hansen is singing duet with Hansi doesn't make things worse...
1.Traveller In Time
2.Welcome To Dying
3.Wierd Dreams
4.Lord Of The rings
5.Goodbye My Friend
6.Lost In A Twilight hall
7.Tommyknockers
8.Altar 4
9.The last Candle
10.Run for The Night (live)
Year of Release:1991
Produced By: Kalle Trapp
Blind Guardian:
Hansi Kyrsch: Vocals & Bass
André Olbrich: Guitars
and backing vocals
Marcus Siepen: Guitars
and backing vocals
Thomen "The Omen" Stauch: Drums
Guest musicians:
Piet Sielck: Effects and Backing vocals
Mathias Wiesner: Effects
Rolfi Köhler: Backing vocals
"Hacky" Hackmann: Backing vocals
Kalle Trapp: Backing vocals
Kai Hansen: Lead guit., Backing vocals
and vocals on "Lost In A Twilight Hall"
(GREATGREATGREATGREATGREAT)