SOMEWHERE FAR BEYOND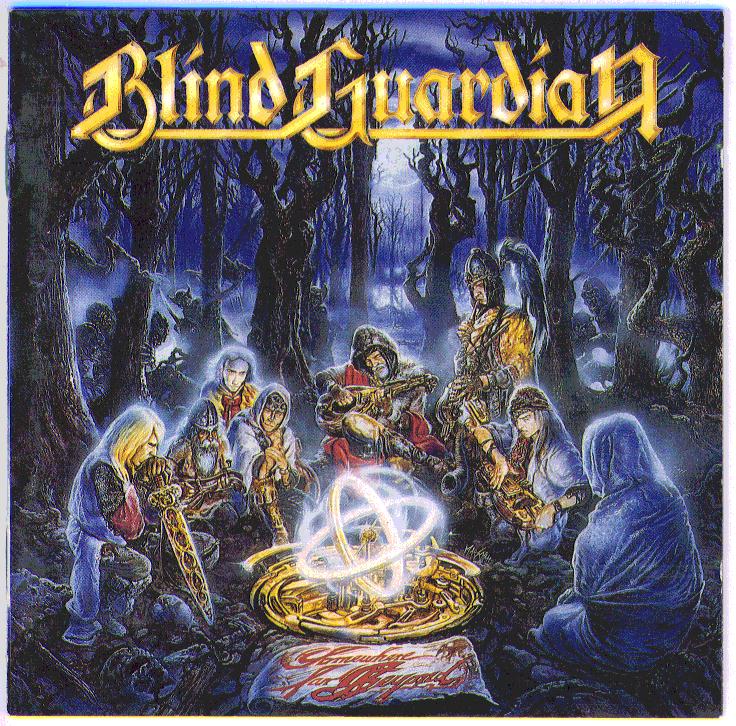 A Very good album, one of their best. There is no bad song on this one, just hits like: Time what is time, Black Chamber, Theatre of pain, Trial by fire , The bard´s songs and many more... A very good album if you don't have any Blind albums before.
1.Time What is Time
2.Journey Through The Dark
3.Black Chamber
4.Theater Of Pain
5The Quest For Tanelorn
6.Ashes To Ashes
7.The Bard's Song - In The Forest
8.The Bard's Song - The Hobbit
9.The Pipers Calling
10.Somewhere Far Beyond
11.Spred Your Wings *
12.Trial By Fire *
13.Theater Of Pain (classic version) *
(*CD bonus)
Year of Release:1992
Produced by: Kalle Trapp
Blind Guardian:
Hansi Kyrsch: Vocals & Bass
André Olbrich: Lead, rhythm, acoustic guitars
and backing vocals
"Magnus" Armin Siepen: Rhythm, acoustic guitars
and backing vocals
Thomen "The Omen" Stauch: Drums
Guest musicians:
Piet Sielck: Effects and guitars
Mathias Wiesner: Effects and bass on "Spread Your Wings"
Rolfi Köhler: Backing vocals
Billy King: Backing vocals
Kalle Trapp: Backing vocals
Stefan Will: Piano
Peter Rybsam: Bagpipes
Kai Hansen: Lead guitar on "The Quest For Tanelorn"